Atkins High ~ Class of 1968

Hanging Out With Classmates
Hanging out with Walt Jackson visiting from Texas at Future's Place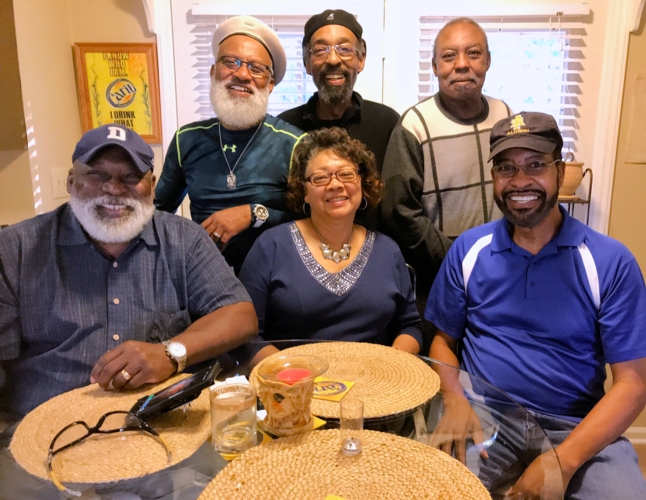 Walt Jackson, Ruby Cole Griffin, Thomas Hicks, Thurmond Goins, Future Williams and Bernard Carree
The smiles on everyone's face except Ruby and Thomas' may have been enhanced by what was in the shot glass on the table shared by the others.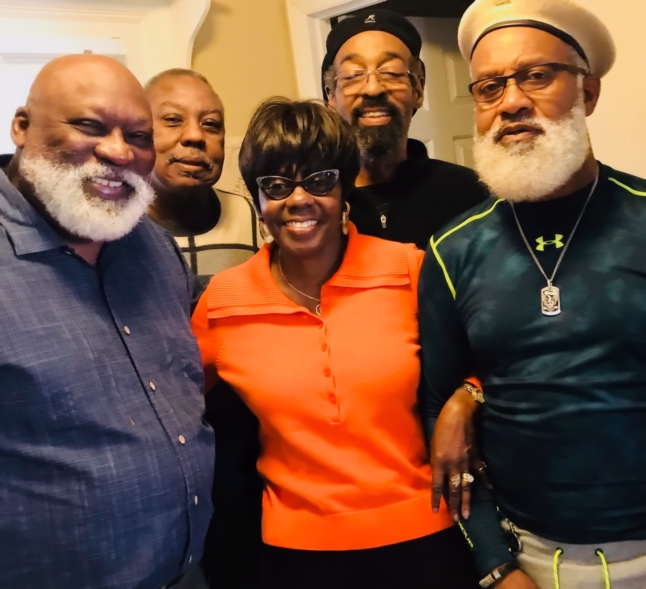 Walt, Deloris Webb Harris, Thurmond, Bernard and Future
This beautiful lady gave those guys an earful about her having to look elsewhere in high school than them. Walt was the only 1 with a valid excuse. She grew up across the street from his Dad's church and he played with her brothers during church service breaks and they told him she was off limits.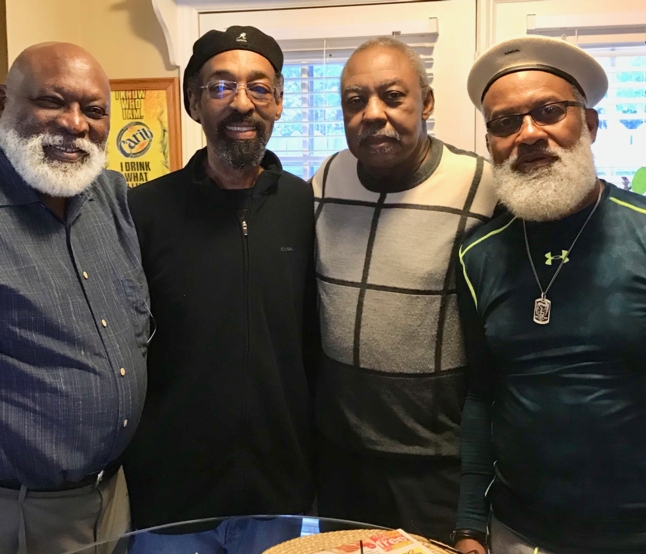 Walt, Future Bernard and Thurmond,
These guys have been friends for over 58 years, Walt, Future and Thurmond have been friends for 60 years having started elementary school together at Skyland where Bernard joined them a couple of years later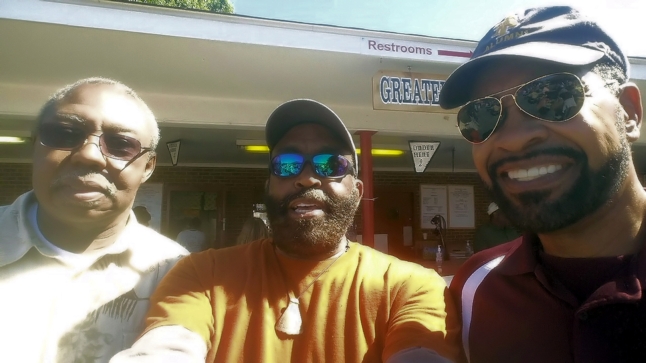 Celebrating with Bernard Carree, George Glenn and Thomas Hicks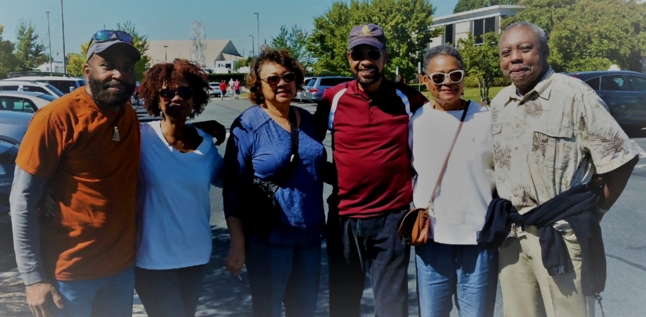 George, his wife and classmate. Blondie Butler Glenn, Ruby, Thomas, Pat Grier after enjoying a mini reunion lunch with Bernard.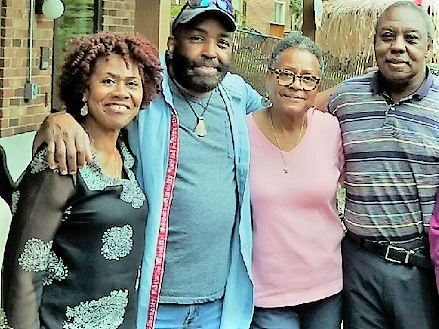 George, Blondie, Pat after enjoying a mini reunion lunch with Bernard.